No Parking, Problem Fixed With New Hard Standing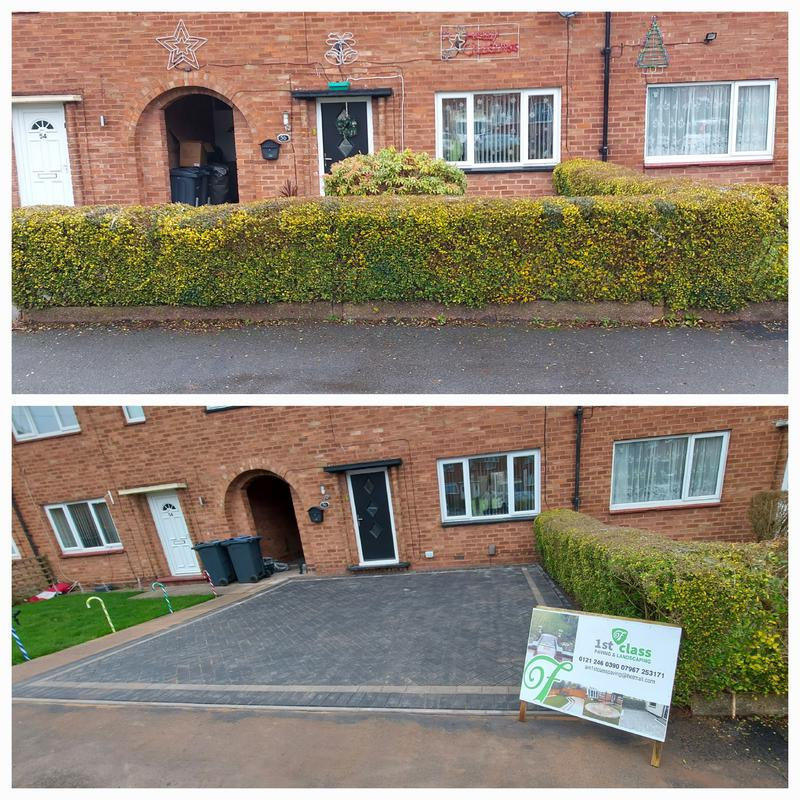 A familiar problem in Birmingham many of the houses have been built with no parking. Clearly parking on the street is not ideal. You are blocking the road and risking getting your vehicle hit.
The solution: This very smart hard standing area.
"Can highly recommend 1st class paving and landscaping. Real professional attitude to there work, nice and polite and very tidy. Was finished within agreed time frame. Very reasonable price too."
5th January 2023
Marie Stocker