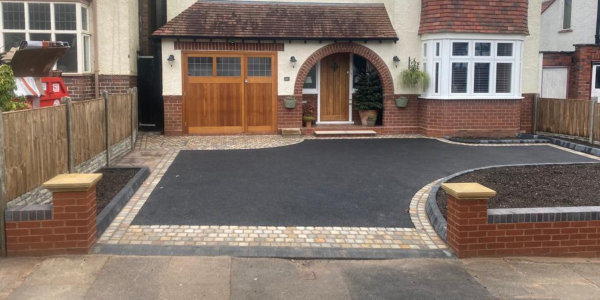 Tarmac Drive With Block Paving And New Boundary Wall
Tarmac Drive With Block Paving And New Boundary Wall
About 2/3rds of our work load is drives, the other 1/3rd being patios and landscaping clients gardens. A typical job is around 4 days to a couple of weeks.
We are well geared up to tackle:-
A mixture of the two which we have found popular
Gravel drives can work for some jobs.
Any drainage requirements
With 30-years experience we have lots of ideas which we can discuss with you to create a great job.
When it comes to the important extras you can rely upon us such as:-
Retaining kerbs
Topsoil
Fencing